Only the best for your plants!

The newest model of PURPLE ALIEN is based on the modular construction, too.

You can choose between the 64x3W with optical lenses for a better depth effect and the 64x3W with reflectors for a greater area of illumination.

64 high-quality OSRAM SSL 3W LED lamps with a burning-time of up to 100000 hours.

The LED lamps reproduce the colors of the paticular wavelengths better.

At high temperatures LED lamps do not lose performance because of the lenses and the SMT ceramic case with silicon fastener.

They are resistant to corrosion.

OSRAM offers considerably higher PAR values than another LED brand manufacturers. The light output is impressive.

The LED lamps are "Made in Germany".

With super quiet bionic eLoop fan by the German manufacturer Blacknoise:
The airflow noises are considerably reduced.

New developed ball bearings reduce the noise which is produced by the fan.

The energy consumption is less than the consumption by conventional fans.

There is more usable power at less rotations per minute.

The fan is coated with an anti-dust-coating.

The sound level is with 22dB(A) hardly audible. Conventional LED-Grow-Lamps are louder with 36dB(A).
Specifications:
Energy consumption: 125W

Size: 320mm x 160mm x 70mm

Weight: 3,5kg

Power connection: 110V or 220V

On-off switch

Energy-saving switch: you can turn off the half of the clusters in the growth period. The average energy consumption is reduced to 90W per harvest period.

Radiation angle: 80°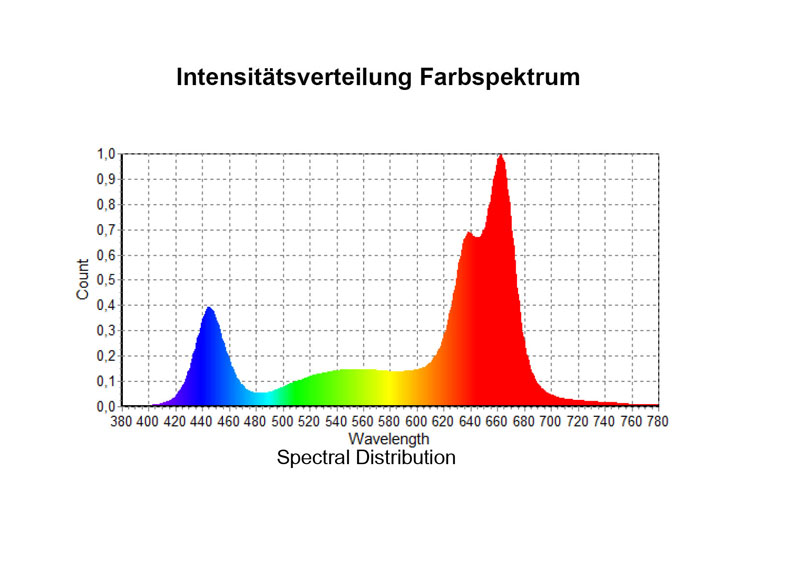 The spectrum is adapted for:
Growth

Flowering phase

Cultivation of scions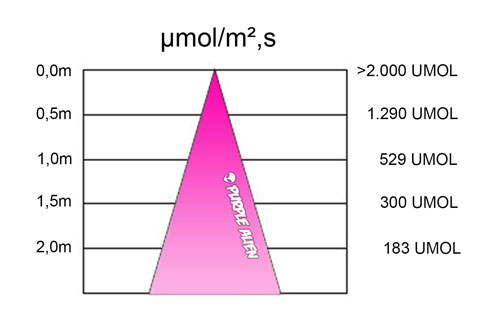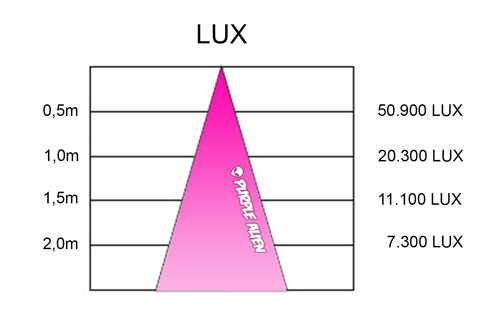 The maximum area of illumination is measured in 3 steps:
Distance between plant and lamp @ 30cm

Distance between plant and lamp @ 50cm


Distance between plant and lamp @ 100cm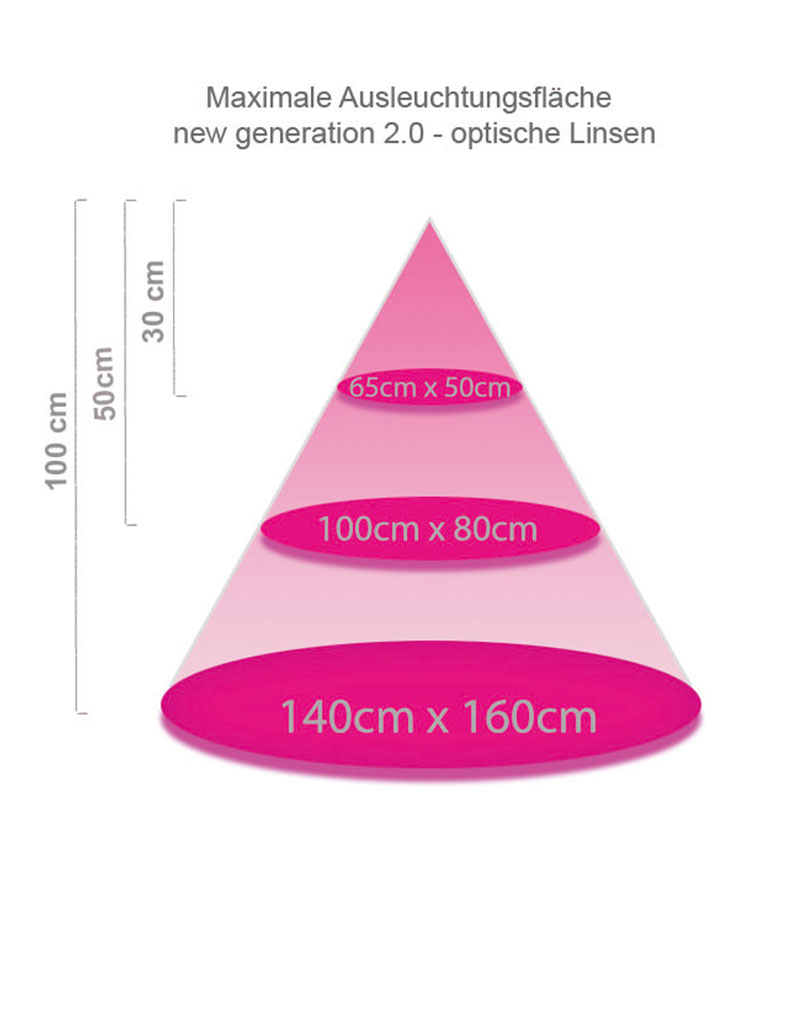 Optimized light spectrum

CE and RoHS certified

stable aluminium case which is lacquered in reflective white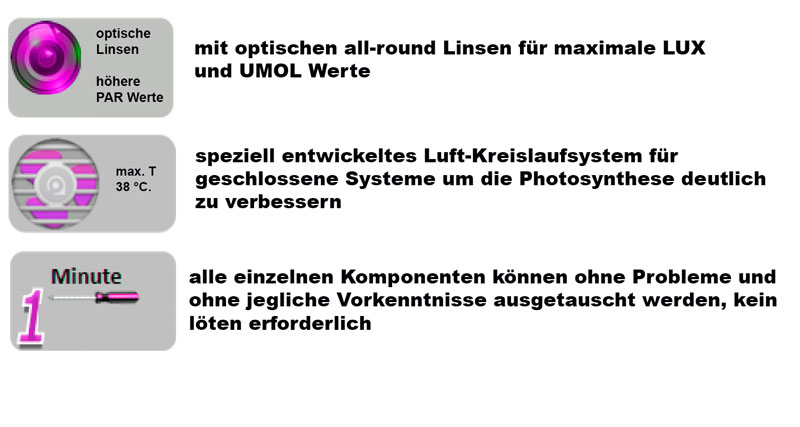 You can replace single components easily without previous knowledge because of the improved design. You only need a screw driver. If a LED lamp does not work we will send you a new cluster. It only needs one minute to replace the cluster. So it is not necessary to send the wole lamp to us and your plants can still grow.


CIE 1976 = Color perception by the human eye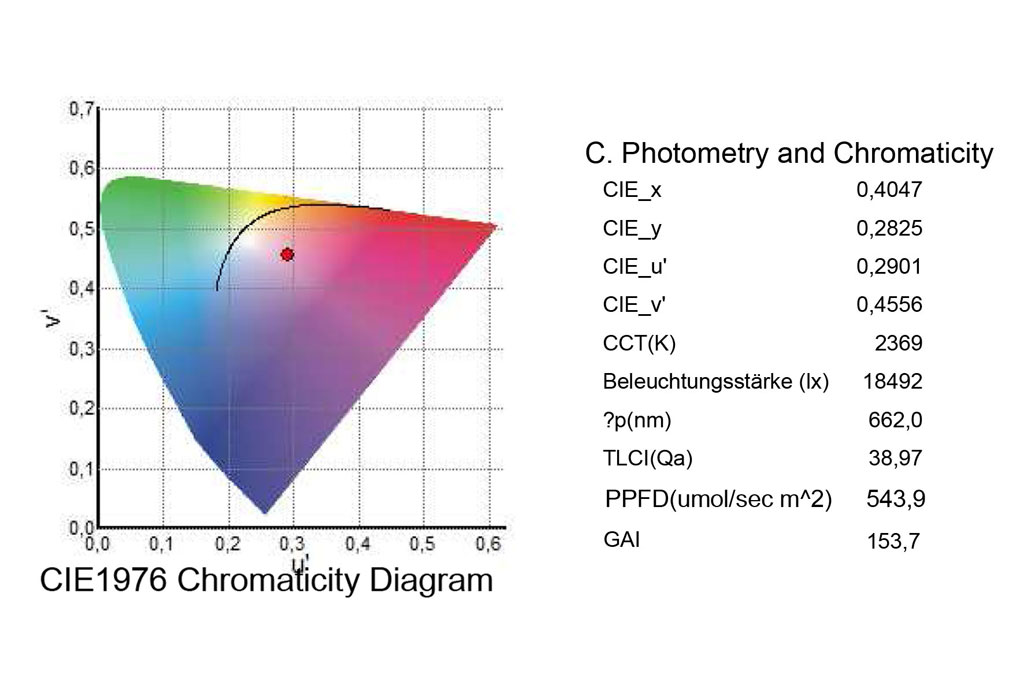 CIE 1931 = Standard light source

Customers who bought this product also bought the following products:
This Product was added to our catalogue on Thursday 02 July, 2015.